$

28.00
JOURNAL OA+D V10:N3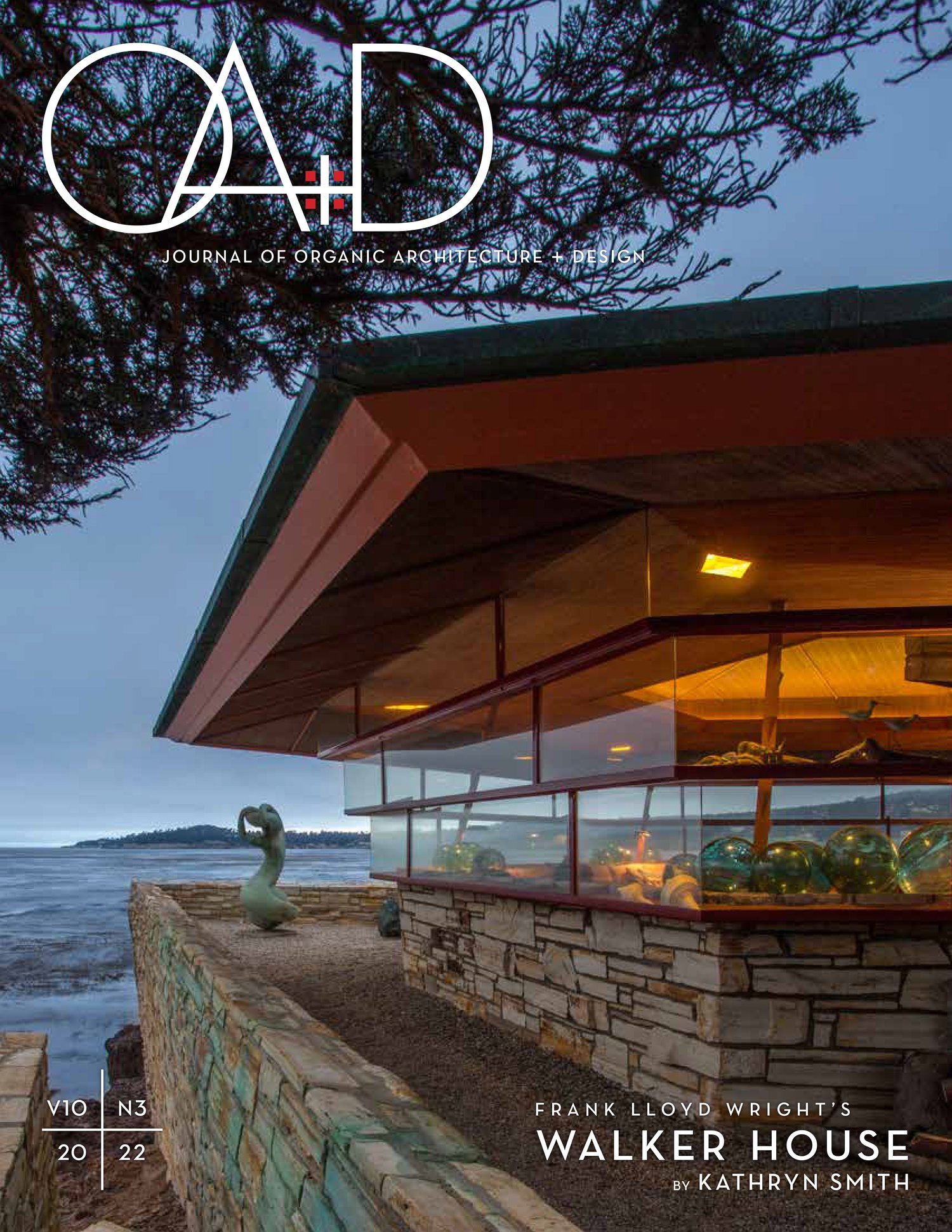 JOURNAL OF
ORGANIC ARCHITECTURE + DESIGN
VOL. 10 / NO. 3
FRANK LLOYD WRIGHT'S WALKER HOUSE
by Kathryn Smith
:: DOUBLE-SIZED ISSUE :: 120 pages :: with over 100 images
Between 1898-1918, the period known as the Chicago Renaissance, the Fine Arts Building was central to an artistic evolution from the Victorian era to the emergence of modernism.
The Mrs. Clinton Walker House (1948-52), Carmel, California, is the only Frank Lloyd Wright residence built next to an ocean. It not only overlooks Carmel Bay, but the front prow extends into the ocean at high tide. The juxtaposition between stone and glass, the transparency of the offset windows, and the dialogue between Architecture and Nature, all create a stunning expression for its small size. It is an elegant version of Wright's Usonian House, an outstanding work of his last decade. Although known to many because of its prominent location, the fascinating story of its client, design, materials, construction history, landscaping and the as-built ground plan has never been published. Revelations about how it came to be were obtained from unpublished sources: correspondence, oral histories and interviews of participants, plans, specifications, historic photographs, documents, and from a thorough examination of the building itself.
This landmark publication, written by celebrated author and historian Kathryn Smith, features newly discovered research accompanied by never-before-published photos and drawings—making it the quintessential publication on this iconic work of organic architecture.
Contact us with other questions at [email protected]